Digital Developer – Apprentice
This vacancy has now closed and is listed for reference only.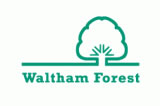 Vacancy Summary
Employer:
London Borough Of Waltham Forest
Working Pattern:
Full Time
Hours:
36 hours per week.
Closing Date:
31/08/2019 at 23:30 PM
Vacancy Description
Are you chomping at the 'bit' for a career in technology?
Do you want to kickstart your career whilst making a difference in the community?
Earn while you learn and make your degree work for you!
The council
The London Borough of Waltham Forest is one of 32 London Boroughs and is home to around 280,000 residents spread across a 15 mile2 area in East London. We are fiercely ambitious and 2019 sees the Council named the first London Borough of Culture with a vast array of planned events for the coming year. We want to make sure each and every one of our residents enjoys a quality life in London.
Our aim is that every single Waltham Forest resident enjoys a good quality life. We have a no-nonsense approach to getting things done and are embarking on a new phase in our transformation where three key priorities will underpin our 'Creating Futures' strategy:
Keep Waltham Forest clean and safe
Ensure a decent roof over residents' heads
Improve residents' life chances.
The role
To realise our ambitions, we are underpinning our strategies, action plans and projects with innovative and sensible technology architectures and frameworks. Our data assets will become the foundation to customer centric, targeted delivery and in conjunction with automation will improve service whilst reducing cost. In the Digital team, we leverage these to support the delivery of intelligent, simple and consistent interactions for our workforce and residents.
That is where you come in!
The London Borough of Waltham Forest have 2 Apprentice Developer positions available within our Digital team. The Digital team develop and maintain all things digital within the council and interact with enterprise platforms, legacy and external systems.
You will work within our Digital team personally mentored and managed by our Senior Developers. You'll split your time between work and your degree. At work, your primary objective is to build digital services that combine industry leading user experience with data intelligence and ingenuity, providing a streamlined interaction. Here, you'll be exposed to an ever evolving eco-system of technology where you'll hone your newly attained skills in an enterprise environment.
The person
We're looking for eager and ambitious A-level school leavers keen to forge a career in technology and digital solutions. You'll love technology and be naturally analytical; regularly pondering your own use of technology considering how it works and how it could have been improved. You'll have a have a logical mindset which drives critical thinking and concise decision making. You'll have the capacity and nous to learn new technical and communication skills
In return, you'll receive a salary most cannot achieve until after attaining a degree. Meanwhile, you'll study for a pre-paid BSc(Hons) Digital Innovation degree all whilst gaining invaluable industry insight and large enterprise workplace experience. Consequently, 3 years on from earning A-levels you'll have accelerated and fast-tracked your personal and technical development surpassing traditional pathways.
Equal Opportunities
Waltham Forest is a diverse borough where diversity is valued and is integral to both, service delivery and employment of its staff. The Council is proud of its rich mix of communities and as the largest employer in the area, it works hard to respond to the changing needs of its population.
We use our statutory duties on race, gender and disability equality and best practice in respect of age, faith and sexual orientation to ensure equality of opportunity in the workplace.
The Council is committed to meeting its 4 equality objectives contained within the Waltham Forest Council Equality Plan 2012/2015:
- Promoting equality of opportunity
- Opposing all forms of discrimination, intolerance and disadvantage
- Ensuring our workforce reflects the diverse communities of Waltham Forest at all levels.
- Providing fair, appropriate, accessible and excellent Services to all.
Respecting Diversity is a core Council value.
How to apply
Application Information The councils preference is for on-line application forms. However if you have a disability and are unable to complete an on-line application, please ring 0208 496 4227 who will be able to arrange an alternative. For more information on how to complete your application form, follow this link:
Applying for a job at Waltham Forest Council

Click
here
for further information on the Human Resources recruitment privacy notice.
Further information on this vacancy