Commercial Director Regeneration, Planning & Delivery
This vacancy has now closed and is listed for reference only.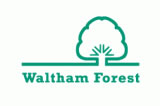 Vacancy Summary
Employer:
London Borough Of Waltham Forest
Salary:
Up to £114,000 per annum  
Working Pattern:
Full Time
Closing Date:
17/06/2019 at 12:50 PM
Reference:
LBWFC/19/98913
Vacancy Description
There is a real buzz about our corner of London.
As the Mayor of London's first London Borough of Culture, our distinctive culture-led approach to economic growth and regeneration is driving one of the fastest growing local economies in London. We are intensely ambitious for Waltham Forest, investing in the Borough's future, and creating a legacy that will benefit our residents for years to come.
We aim to be bold in harnessing the power of our unique strengths and assets – our communities, our people, our staff and our heritage. Our new Economic Growth and Housing Delivery Directorate is at the heart of delivering the Council's ambitions for economic and housing growth, both directly and indirectly, through our plans, services and, most importantly, our focus on delivery.
As Commercial Director – Regeneration, Planning and Delivery, you will drive our growth and place-shaping objectives, leading teams across Planning, Area Regeneration Delivery, Employment, Business and Skills.
About Waltham Forest
Just 20 minutes from the City of London and the West End and with over 500 acres of blue and green space including Europe's largest urban wetland at Walthamstow Wetlands and Epping Forest, "London's Great Forest", we are well placed to deliver our ambitions for new neighbourhoods.
We are creating a senior delivery team to support Stewart Murray, our Strategic Director of Economic Growth and Housing Delivery, in leading and accelerating the work of the new Directorate.
Our Economic Growth and Housing Delivery Directorate is responsible for most of the Council's £550million Capital Programme that will deliver new school places, new homes and affordable housing, community and cultural venues, transport infrastructure, economic growth and regeneration, and new neighbourhoods including a new community as part of the transformation of our iconic Town Hall Campus. Our draft Local Plan Review articulates the aspiration to deliver 10,000 new jobs and 18,000 new homes over the next 10 years with 50 per cent affordable housing that prioritises local residents. Our teams will be responsible for making this happen.
Shortlisted for MJ's Council of the Year 2019, our values demonstrate our approach as a Council; be radical, make and create, and act with fellowship. You will embody these behaviours, have a compelling track record of success and the proven ability to work collaboratively to deliver our ambitious growth plans and transformational projects.
About the Role
You will be the lead officer providing strategic policy direction and leadership, operational management and financial control for the Regeneration, Planning and Delivery services and any associated statutory functions within the Council.
You will lead and ensure the successful delivery of significant, large-scale and complex regeneration and development programmes for the Borough, securing inward investment and supporting inclusive economic and housing growth.
Under your leadership and partnership working, the Borough's sustainable growth potential will be realised, securing investment and greater revenue through the delivery of housing, enterprise, jobs and skills.
About You
You will bring significant senior strategic management experience, including translating organisational drivers into strategic objectives, longer term plans, new ways of working and specific outcomes, for a portfolio of services around regeneration and growth. This will be coupled with a proven track record of operating strategically to identify, initiate and oversee corporate projects and policy development. You will be able to demonstrate how you have led teams, partnerships and programmes to deliver great outcomes for residents, communities and places. If you are commercially minded, with a focus on delivery and driving a financial and social return on investment, we want you to join us.
For an informal discussion about the Commercial Director role please contact our recruitment consultants at Hays Executive, Mark Bearn (07872 672290) and Colin Fairbank (07429 230496).
Closing Date: 12 noon, Monday 17 June 2019
Technical Interviews: Monday 24 June (Provisional)
Shortlist Interviews: Tuesday 25 June (Provisional)
Final Interviews (Staffing Committee): Friday 12 July (Provisional)
Equal Opportunities
Waltham Forest is a diverse borough where diversity is valued and is integral to both, service delivery and employment of its staff. The Council is proud of its rich mix of communities and as the largest employer in the area, it works hard to respond to the changing needs of its population.
We use our statutory duties on race, gender and disability equality and best practice in respect of age, faith and sexual orientation to ensure equality of opportunity in the workplace.
The Council is committed to meeting its 4 equality objectives contained within the Waltham Forest Council Equality Plan 2012/2015:
- Promoting equality of opportunity
- Opposing all forms of discrimination, intolerance and disadvantage
- Ensuring our workforce reflects the diverse communities of Waltham Forest at all levels.
- Providing fair, appropriate, accessible and excellent Services to all.
Respecting Diversity is a core Council value.
Further information on this vacancy