Programme Lead
This vacancy has now closed and is listed for reference only.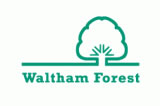 Vacancy Summary
Employer:
London Borough Of Waltham Forest
Salary:
Up to c£65,000 per annum
Working Pattern:
Full Time
Closing Date:
04/02/2019 at 23:59 PM
Vacancy Description
Waltham Forest is an ambitious place.
We are ambitious for our people, our communities and our services.
We are transforming our Town Hall site into a civic campus for our residents, our communities and our future organisation. As strategic lead for the organisational change elements of the transformation programme, you will help us develop and deliver our vision for how our staff, residents and communities will work together, both within the new campus and across all of our key sites.
Our plans for the future Town Hall Campus, located in the heart of London's first ever Borough of Culture, are significant. We will bring forward new homes on our campus and introduce a new and revitalised cultural and commercial offer, bringing our residents and communities as close as possible to the core of our organisation. We want to use this once in a generation opportunity to build a new relationship with our residents through innovative use of our buildings, truly embracing the concept of our offices becoming a shared space with residents, and building a 24/7 life for the campus and for the residents and communities that will use it for the years ahead.
You will act as the lead for the organisational change elements of the Town Hall Campus programme, working hand-in-hand with internally and externally commissioned specialist teams leading on the physical aspects of the programme. You will co-ordinate and connect the various workstreams that will form the core of the programme, including our early pilots and prototypes of new ways of working, the staff-facing elements of our digital strategy, the development of our customer experience programme and strategy and our emerging new travel strategy. You will play an important role in ensuring our ambitious plans support the development of a uniquely Waltham Forest culture. You will work with senior leaders to articulate a strong vision for our new ways of working, as well as defining the practical steps we should take as an organisation to make that vision a reality. We will expect you to establish and support strong internal governance arrangements, own and develop a clear plan for this element of the programme, and embrace an iterative and co-designed approach to delivery.
We're looking for individuals who are driven to improve public services, and who have a real passion for delivering change at pace in a dynamic environment. Candidates should have significant practical experience of delivering successful, high-profile programmes working with senior leaders to make a demonstrable difference. But above all, it's your excellent interpersonal skills that will help you stand out – we're looking for someone with the ability to challenge how we work in Waltham Forest in order to make us the very best in class.
We look forward to hearing from you.
Equal Opportunities
Waltham Forest is a diverse borough where diversity is valued and is integral to both, service delivery and employment of its staff. The Council is proud of its rich mix of communities and as the largest employer in the area, it works hard to respond to the changing needs of its population.
We use our statutory duties on race, gender and disability equality and best practice in respect of age, faith and sexual orientation to ensure equality of opportunity in the workplace.
The Council is committed to meeting its 4 equality objectives contained within the Waltham Forest Council Equality Plan 2012/2015:
- Promoting equality of opportunity
- Opposing all forms of discrimination, intolerance and disadvantage
- Ensuring our workforce reflects the diverse communities of Waltham Forest at all levels.
- Providing fair, appropriate, accessible and excellent Services to all.
Respecting Diversity is a core Council value.
Further information on this vacancy