Anti-Social Behaviour Officer (PO2)
This vacancy has now closed and is listed for reference only.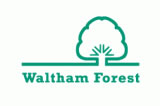 Vacancy Summary
Employer:
London Borough Of Waltham Forest
Salary:
£33,282 - £35,991 per annum
Location:
Waltham Forest Town Hall, Forest Road, Walthamstow, London, E17 4JF
Working Pattern:
Full Time
Hours:
36 hours per week.
Closing Date:
26/10/2018 at 00:30 AM
Vacancy Description
DEPARTMENT: SELECTIVE LICENSING & REGULATION
JOB TITLE: ANTI-SOCIAL BEHAVIOUR OFFICER
PAY: £33,282 TO £35,991
Location: The Magistrates Building, 1 Farnan Avenue, Waltham Forest Town Hall Complex, Forest Road, Walthamstow E17 4NX
Contract: Permanent
Working Pattern: Full Time
Hours: 36 hours per week
DBS Check: Yes
We're looking to recruit a permanent Anti-Social Behaviour Officer to join the Council's ASB team.
The appointed officer will:
Manage a caseload of complex and high level anti-social behaviour cases and where necessary identify and pursue legal actions such as Civil Injunctions, Criminal Behaviour Orders, Premises Closure Orders to resolve the issues.
Liaise with our legal team to progress cases through civil and criminal courts including taking witness statements, compiling evidence bundles, attending court hearings and presenting cases.
Undertake comprehensive investigations and seek to resolve complaints of anti-social behaviour and nuisance in the borough via low level interventions/ASB remedies.
Liaise with Police, Neighbourhood Officers, Selective Licensing Team, Community Safety and other agencies to ensure the efficient and effective management of each case.
Maintain comprehensive case management notes ensuring all systems are kept up to date.
Participate in the rota to monitor and enforce ASB interventions in the Borough.
We are looking for a motivated and dedicated officer with a demonstrable commitment to top quality regulatory services, with relevant qualifications and/or experience. The appointed officer will be an effective communicator with excellent interpersonal and relationship building skills, with a pragmatic and flexible approach to all aspects of their work
About Waltham Forest
The London Borough of Waltham Forest is fiercely ambitious. We want to make sure each and every one of our residents enjoys a quality life in London.
Join our plans for growth
We have a hugely ambitious growth agenda and pride ourselves on being forward thinking and an organisation that sets high expectations. We are working with partners to secure investment in making our borough a better place, are progressing with plans to build 12,000 new homes by 2020, and have an ambitious £5million digital programme, with more investment to come.
Be part of the vision
Our aim is that every single Waltham Forest resident enjoys a good quality life. We have a no-nonsense approach to getting things done and are embarking on a new phase in our transformation where three key priorities will underpin our 'Creating Futures' strategy:
Keep Waltham Forest clean and safe
Ensure a decent roof over residents' heads
Improve residents' life chances.
Closing date: 25th October 2018 at 11.30pm
Equal Opportunities
Waltham Forest is a diverse borough where diversity is valued and is integral to both, service delivery and employment of its staff. The Council is proud of its rich mix of communities and as the largest employer in the area, it works hard to respond to the changing needs of its population.
We use our statutory duties on race, gender and disability equality and best practice in respect of age, faith and sexual orientation to ensure equality of opportunity in the workplace.
The Council is committed to meeting its 4 equality objectives contained within the Waltham Forest Council Equality Plan 2012/2015:
- Promoting equality of opportunity
- Opposing all forms of discrimination, intolerance and disadvantage
- Ensuring our workforce reflects the diverse communities of Waltham Forest at all levels.
- Providing fair, appropriate, accessible and excellent Services to all.
Respecting Diversity is a core Council value.
How to apply
Application Information The councils preference is for on-line application forms. However if you have a disability and are unable to complete an on-line application, please ring 0208 496 4227 who will be able to arrange an alternative. For more information on how to complete your application form, follow this link:
Applying for a job at Waltham Forest Council

Further information on this vacancy