Insight and Consultation Manager
This vacancy has now closed and is listed for reference only.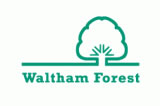 Vacancy Summary
Employer:
London Borough Of Waltham Forest
Salary:
£42,450 - £45,213
Location:
Waltham Forest Town Hall, Forest Road, Walthamstow, London, E17 4JF
Working Pattern:
Full Time
Hours:
36 hours per week.
Closing Date:
12/02/2017 at 23:30 PM
Vacancy Description
Insight and Consultation Manager (January 2017)
Contract - 12 Months
About Waltham Forest
The London Borough of Waltham Forest has a hugely ambitious growth agenda and we pride ourselves on being forward thinking and an organisation that sets high expectations. We are working with partners to secure investment in making our borough a better place, are progressing with plans to build 12,000 new homes by 2020, and have an ambitious £5 million digital programme, with more investment to come.
Be part of the vision
Our aim is that every single Waltham Forest resident enjoys a good quality life. We have a no-nonsense approach to getting things done and are embarking on a new phase in our transformation programme where four key principles – resident focused, digitally driven, commercially minded and insight led – will underpin everything we do for our residents.
About the Corporate Development Directorate
We have recently formed a new Corporate Development Directorate creating a centre of excellence in order for the Council to deliver its ambition and to help build the Council of 2020. We're excited about the future for Waltham Forest, and for the Corporate Development Directorate and we are looking for driven, dynamic and forward thinking individuals who share our ambition for change.
The newly established Insight and Intelligence Team play a key role in informing the decisions that make transformation and service delivery happen, and a key role in the continuous improvement of our approach and strategy for serving the public. We have evolved into a well-respected part of the Council with a broad set of skills ranging from data visualisation to spatial mapping and public consultation.
We are recruiting for an Insight and Consultation Manager, for a fixed period of 12 months to cover maternity leave. We are looking for someone who is conscientious and responsive to business needs, with strong skills and experience in managing large scale research and consultation projects.
In this role, you will lead on delivering primary research and consultation across the Council. This includes running the Council's Resident Insight Survey, leading the development and delivery of qualitative focus groups, commissioning ad hoc primary market and social research and designing and managing consultation activity with residents and stakeholders which, collectively, function to improve strategy development and policy delivery. You will lead in developing the Council's consultation strategy in adherence to appropriate standards, targets and best practice and you will provide strategic advice to colleagues at all levels.
The successful candidate will be driven by a desire to improve public services, have the analytical skills and inquisitive nature required to influence and manage bespoke research and tailored consultation, as well as the aptitude to help disseminate the findings of the work in meaningful ways. Above all, you will have the communication and personal skills to build relationships with staff from the frontline to the top tier in order to help engage in the cultural shift towards being more data driven and insight led.
Interviews are scheduled for the week commencing Monday 20 February 2017. Successful candidates will ideally need to be available for one day during the week commencing Monday 6 March 2017, in order for the current post holder to provide an effective handover.
If you would like an informal discussion about the opportunity, please contact the Insight & Intelligence Manager Sherrelle.Parke@walthamforest.gov.uk or the current post holder Carla.Johnson@walthamforest.gov.uk
Closing Date: Sunday 12 February 2017
Equal Opportunities
Waltham Forest is a diverse borough where diversity is valued and is integral to both, service delivery and employment of its staff. The Council is proud of its rich mix of communities and as the largest employer in the area, it works hard to respond to the changing needs of its population.
We use our statutory duties on race, gender and disability equality and best practice in respect of age, faith and sexual orientation to ensure equality of opportunity in the workplace.
The Council is committed to meeting its 4 equality objectives:
- Promoting equality of opportunity
- Opposing all forms of discrimination, intolerance and disadvantage
- Ensuring our workforce reflects the diverse communities of Waltham Forest at all levels.
- Providing fair, appropriate, accessible and excellent Services to all.
Respecting Diversity is a core Council value.
To support the above and reduce the risk of bias in its recruitment activities, the council is operating an anonymous shortlisting process, which hides personal information that can identify individuals until their application has been considered for shortlisting.
The council also operates a scheme whereby, for jobs graded up to and including scale SO2, internal candidates are considered first. This includes those candidates who self-identify as having a disability for the purposes of the Disability Confident scheme. For more information, please refer to our
recruitment and selection policy
How to apply
Application Information The councils preference is for on-line application forms. However if you have a disability and are unable to complete an on-line application, please ring 0208 496 4227 who will be able to arrange an alternative. For more information on how to complete your application form, follow this link:
Applying for a job at Waltham Forest Council
Further information on this vacancy