Head of Change Delivery
This vacancy has now closed and is listed for reference only.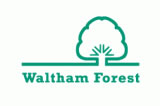 Vacancy Summary
Employer:
London Borough Of Waltham Forest
Salary:
Up to c£65,000 per annum
Working Pattern:
Full Time
Closing Date:
02/03/2020 at 12:21 PM
Vacancy Description
Waltham Forest is an ambitious Borough.
We are ambitious for our people, our communities and our services.
We are currently looking for a Head of Change Delivery to lead change and transformation across the Council. Working at the heart of our newly established change agency, you will build strategic, proactive relationships with key decision makers in our neighbourhoods, environment and growth services, to understand, shape and deliver their change requirements. You will also lead the core transformation project team that delivers Council wide change support. You will play a key role in embedding excellence in critical projects, programmes and portfolios and in ensuring the success of our Creating Futures corporate strategy.
An ambitious Borough
Driven by culture and the innate creativity of our residents, we have developed innovative ways to build our communities and transform our Council. As London's first Borough of Culture and the MJ Council of the Year, we are creating more opportunities to empower our residents and boost their life chances.
We are a Council bursting with energy and opportunity. Our strong grasp of our finances mean that we can invest – in our residents, our place and our people.
Over the coming months, are working with our communities to set out what we want Waltham Forest to be by 2030; how that relates to the ever-changing world, and what that means for services and infrastructure.
To deliver this radical future, we are transforming our approach to the management of change, and have created a Change Agency to deliver seamless transformation across the Council.
The scope of this work is extremely broad and ambitious. As Head of Change Delivery, your commitment and expertise will support the ongoing transformation of the Council and help enhance services to all residents and service users.
About you
To succeed in this role you will have direct experience of structuring, running and managing complex and multi stream services, business change projects, programmes and portfolios in Agile environments. You will be equally adept at building excellent relationships with senior managers and stakeholders, with a strong commitment to customer service excellence. You will be a successful and respected leader and manager able to lead and inspire teams in both traditional and matrixed working arrangements. Our ambition and innovation is to create an environment where the ability to work at pace, juggling multiple priorities, is critical.
We're looking for individuals who are driven to improve public services, and who have a real passion for delivering change at pace in a dynamic environment. Candidates should have significant practical experience of delivering successful, high-profile programmes working with senior leaders to make a demonstrable difference. But above all, it's your excellent interpersonal skills that will help you stand out – we're looking for someone with the ability to challenge how we work in Waltham Forest in order to make us the very best in class.
How to apply
For further information contact Mark Bearn at HAYS on 0207 259 8743 or 07872 672290. By clicking on the apply button you can access a full role profile, structure chart and information on the application process.
Equal Opportunities
Waltham Forest is a diverse borough where diversity is valued and is integral to both, service delivery and employment of its staff. The Council is proud of its rich mix of communities and as the largest employer in the area, it works hard to respond to the changing needs of its population.
We use our statutory duties on race, gender and disability equality and best practice in respect of age, faith and sexual orientation to ensure equality of opportunity in the workplace.
The Council is committed to meeting its 4 equality objectives contained within the Waltham Forest Council Equality Plan 2012/2015:
- Promoting equality of opportunity
- Opposing all forms of discrimination, intolerance and disadvantage
- Ensuring our workforce reflects the diverse communities of Waltham Forest at all levels.
- Providing fair, appropriate, accessible and excellent Services to all.
Respecting Diversity is a core Council value.