ASYE for Children Social Care
This vacancy has now closed and is listed for reference only.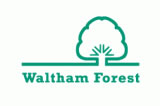 Vacancy Summary
Employer:
London Borough Of Waltham Forest
Working Pattern:
Full Time
Hours:
36 hours per week.
Closing Date:
19/08/2019 at 23:55 PM
Vacancy Description
Newly Qualified Social Workers
Waltham Forest is hiring for Children Social Care Posts:
Children Social Care- Assessment, Safeguarding and Corporate parenting
Waltham Forest is committed to supporting and investing in our workforce. We are a Families and Homes Directorate and our ambition is that everyone in Waltham Forest enjoys a quality life. We have an outstanding leadership structure in place and dedicated staff who keeps vulnerable and at risk populations at the heart of everything we do. The good standard of service delivery has been recognised by recent Ofsted inspection of Children Social Care services. They also found 'Leaders have made strong progress to establish a resilient, sustainable and child-focused service' and judged the overall leadership of children's social care as Outstanding .
At the centre of our service delivery is 'Relationships making the difference' and we ensure that practitioners have the skills, training, supervision and support to enable them to build effective relationships with the young adults they are supporting with the recent Ofsted inspection determining that the workforce 'feel supported and report that managers and leaders are easily accessible and approachable'.
Over the years our ASYE programme has produced a number of Newly Qualified Social Workers who have been recognised by both internal and external stakeholders for the high quality of their work. We are proud that we have been able to offer NQSW's the right kind of support and mentoring to help them excel.
We offer:
Regular Supervision
Access to senior clinicians and access to the social work forum and clinical risk forum for ASYE in Adult Social Care.
RAS- Reflective Action Sets
Month 1-6 –Fortnightly case work supervision
Month 7-12 – Monthly case work supervision
Protected Case loads
No cases allocated in first 2 weeks of employment
In first 3 months of less than 50% of service caseload
3 – 6 months –gradual increase to 90%
Learning & Development Support
Monthly meetings with our ASYE Coordinator
Critical analysis and reflection sessions with your ASYE Assessor
Varied training courses and ongoing professional development
Career progression including graduation to AMHP training
Other Benefits
View the Full List of Benefits
A chance to showcase your skills – The individual interviews will be held week commencing 30th September 2019, followed by a Group Interview week commencing 7th October 2019.
We want to offer you the chance to showcase your skills and abilities. We will ask you for evidence of strong writing skills, followed by both an individual and groups interview process. We aim to make your interview experience a stimulating and mutually beneficial one.
Equal Opportunities
Waltham Forest is a diverse borough where diversity is valued and is integral to both, service delivery and employment of its staff. The Council is proud of its rich mix of communities and as the largest employer in the area, it works hard to respond to the changing needs of its population.
We use our statutory duties on race, gender and disability equality and best practice in respect of age, faith and sexual orientation to ensure equality of opportunity in the workplace.
The Council is committed to meeting its 4 equality objectives contained within the Waltham Forest Council Equality Plan 2012/2015:
- Promoting equality of opportunity
- Opposing all forms of discrimination, intolerance and disadvantage
- Ensuring our workforce reflects the diverse communities of Waltham Forest at all levels.
- Providing fair, appropriate, accessible and excellent Services to all.
Respecting Diversity is a core Council value.
How to apply
Application Information The councils preference is for on-line application forms. However if you have a disability and are unable to complete an on-line application, please ring 0208 496 4227 who will be able to arrange an alternative. For more information on how to complete your application form, follow this link:
Applying for a job at Waltham Forest Council

Click
here
for further information on the Human Resources recruitment privacy notice.
Further information on this vacancy