Team Manager – Mental Health
This vacancy has now closed and is listed for reference only.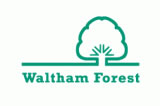 Vacancy Summary
Employer:
Adult Social Care
Salary:
PO6 -£44,607 to £47,511
Location:
Waltham Forest Town Hall, Forest Road, Walthamstow, London, E17 4JF
Working Pattern:
Full Time
Closing Date:
22/07/2019 at 23:55 PM
Vacancy Description
About the role

The London Borough of Waltham Forest is committed to Creating Futures, our new Corporate Strategy. This provides a fresh focus and a clear sense of direction.
Providing high-quality Adult Social Care is of vital importance to us. We are committed to ensuring our services enable our most vulnerable residents to be resilient, independent, safe and well.
As an AMHP team manager, you will be a qualified AMHP and provide daily operational management to the AMHP Team. You will be involved in providing essential direction across the service in terms of mental health and social care, in conjunction with the Head of Service. This comprises three distinct but collaborative teams: Community Recovery, Access and Assessment and Older People's Mental Health.
As part of the Specialist Social Work Directorate and under the management of the Head of Service you will work at an operational level.
You will ensure that our mental health services are responsive to changing priorities and demographics. You'll work in an integrated way with the North East London Foundation Trust under a s75 agreement to pro-actively reduce risks facing service users, as well as to improve their life outcomes. You'll also seek effective interventions for residents who do not meet formal thresholds but can still benefit from active support.
As a key member of the management team, you'll help shape broader service delivery and social care practice to remain ahead of the curve – pro-actively supporting the authority's innovative Think Family approach.
These roles will attract a retention bonus with £1000 payable in July and £1000 payable in December subject to sickness levels or any capability or disciplinary actions
About you

A qualified social work professional and approved mental health practitioner (AMHP), you'll have a demonstrable track record in delivering mental health services, either within a local authority or health service.
You'll be accustomed and committed to working collaboratively with partners and other stakeholders to deliver integrated services and solutions.
As an experienced manager, you'll be able to successfully balance the different, and sometimes conflicting, demands of a multi-disciplinary team. You'll retain a clear focus on service standard, outcomes and performance - supporting all members of your team to maximise their input and perform at their very best. Colleagues will respect your approach, including your ability to tackle performance issues and 'take people with you'.
About us

The London Borough of Waltham Forest is a progressive borough. Over the past few years, we have changed significantly for the better. Good schools, great parks, excellent culture facilities, mass regeneration and budding community entrepreneurship are making our borough a place that people want to call home. We've also just been awarded the prestige of being the first 'London Borough of Culture'.
As a council we have also changed and, despite the challenges of austerity, we have seen our highest-ever levels of resident satisfaction. As funding reductions continue, Waltham Forest is creating a council for the future.
In line with our ambitions, the Adult Social Care service in Waltham Forest has grand plans to progress to excellence supported by the unique Think Family Strategy which sees Adult Social Care working across the Families & Homes Directorate. Waltham Forest is in a unique position to deliver this as we have strong health and community partnerships and an emerging Integrated Care System.
Waltham Forest Council is an employer of choice. We offer a huge range of benefits to make working with us more than worthwhile. These include flexible working options, plus learning and development opportunities which will offer considerable scope and opportunity to progress your social work career further.
Equal Opportunities
Waltham Forest is a diverse borough where diversity is valued and is integral to both, service delivery and employment of its staff. The Council is proud of its rich mix of communities and as the largest employer in the area, it works hard to respond to the changing needs of its population.
We use our statutory duties on race, gender and disability equality and best practice in respect of age, faith and sexual orientation to ensure equality of opportunity in the workplace.
The Council is committed to meeting its 4 equality objectives contained within the Waltham Forest Council Equality Plan 2012/2015:
- Promoting equality of opportunity
- Opposing all forms of discrimination, intolerance and disadvantage
- Ensuring our workforce reflects the diverse communities of Waltham Forest at all levels.
- Providing fair, appropriate, accessible and excellent Services to all.
Respecting Diversity is a core Council value.
Further information on this vacancy