Therapists
This vacancy has now closed and is listed for reference only.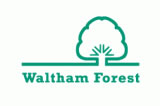 Vacancy Summary
Employer:
Adult Social Care
Salary:
£30,711 to £39, 774
Location:
Waltham Forest Town Hall, Forest Road, Walthamstow, London, E17 4JF
Working Pattern:
Full Time
Closing Date:
22/07/2019 at 23:59 PM
Vacancy Description
Are you a qualified Physiotherapist or Occupational Therapist who wants to make a real difference to people's lives, helping them become more independent, be safe and improve their wellbeing?
If so, come work with us.
This is an exciting time for us as we launch a new model of therapy-led care and support. We are committed to delivering high quality person-centred care and support that promotes recovery and progression. We'll give you the opportunity to put your skills, experience and expertise to use to drive a new service model for people with short-term and long-term social care needs and outcomes.
As a member of our Wellbeing and Prevention Team, you'll work in a multi-disciplinary team alongside Social Workers, Social Care Assistants and with care providers to transform the way short-term care and support is delivered. We'll look to you to significantly improve outcomes for service users and ensure that service users in long-term care and support benefit from a recovery and progression approach.
Our therapists work closely with Hospital Therapists, Occupational Therapy Team, service users, carers and families. You'll agree care and support plans that help people regain their independence and ability to carry out daily living tasks and activities. The length of support required will be determined by you.
You'll also have the opportunity to design and run therapy-led courses and provide people with information and advice, products and services to meet social care needs and outcomes through clinics.
About you
To be successful in this role, you'll rely heavily on your substantial knowledge and experience in a similar role. You'll have proven assessment and investigation skills and a track record of working within a recovery and progression approach including with people with complex needs.
We'd expect you to have a professional physiotherapy or occupational therapy qualification, HCPC registration, outstanding communication and interpersonal skills and be able to demonstrate experience in therapy interventions, care and support planning and knowledge of the latest techniques and equipment.
We're looking for people who want to be part of a new leadership team and adult social care service delivering a new approach to Adult Social Care. Do you relish a challenge and the chance to work in new innovative and imaginative ways to ensure our residents are resilient, independent, safe and well? If the answer is 'yes' then we'd encourage you to apply
About us
The London Borough of Waltham Forest is fiercely ambitious. We want to make sure each and every one of our residents enjoys a good quality life. Over the past few years, the borough has changed significantly for the better. Good schools, great parks, excellent culture facilities, mass regeneration and budding community entrepreneurship are making it a place that people want to call home. We've also just been awarded the prestige of being the first 'London Borough of Culture'.
In line with our ambitions, the Adult Social Care service in Waltham Forest has grand plans to progress to excellence. We want the service to enable the most vulnerable residents to be resilient, independent, safe and well. This is supported by the unique Think Family Strategy which sees Adult Social Care working across the Families & Homes Directorate. Waltham Forest is in a unique position to deliver this as we have strong health and community partnerships and an emerging Integrated Care System.
Application
Please note, once you have submitted your application we will contact you within five working days.
Equal Opportunities
Waltham Forest is a diverse borough where diversity is valued and is integral to both, service delivery and employment of its staff. The Council is proud of its rich mix of communities and as the largest employer in the area, it works hard to respond to the changing needs of its population.
We use our statutory duties on race, gender and disability equality and best practice in respect of age, faith and sexual orientation to ensure equality of opportunity in the workplace.
The Council is committed to meeting its 4 equality objectives contained within the Waltham Forest Council Equality Plan 2012/2015:
- Promoting equality of opportunity
- Opposing all forms of discrimination, intolerance and disadvantage
- Ensuring our workforce reflects the diverse communities of Waltham Forest at all levels.
- Providing fair, appropriate, accessible and excellent Services to all.
Respecting Diversity is a core Council value.
Further information on this vacancy